We know what's the best for your child to learn. See our multidisciplinary education system.
Innovative Teaching methodology
Instructors innovate to help students understand the intricate concepts of Physics, Chemistry and Mathematics in the best possible manner.
Dedicated counsellors for students & parents
They monitor students' performance and enhance their performance levels.
Special & personalised focus on students
In order to give individualised attention to each student, we organise back up classes and doubt clearing sessions.
Teacher quality is one of the most important factors that contributes to student success. There is Teacher quality is one of the most important factors that contributes to student success. There is a growing body of research that points to coaching as a powerful way to support teacher effectiveness.
Educology Solutions Pvt. Ltd. aims to achieve and endorse excellence in every area of its teaching manintaining and developing its position as a quality institution to enrich the national and regional communities through the results of its students.
To help develop a natural tenacity to grasp academic concepts, master its content, experiment with methodology and apply complex approaches in a meticulous manner.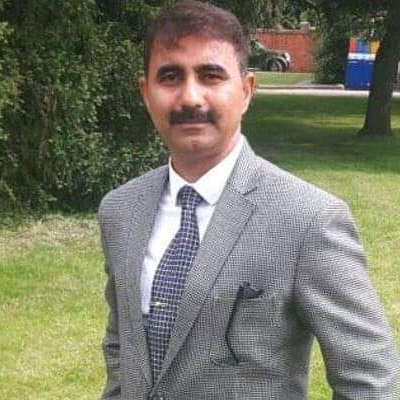 MEET OUR TEAM
Anil Joshi, the founder and CEO of Educology, is having a vast experience of 27 years in school education, founder cum chairman of St. Lawrence School, Co – founder cum Managing director of The Shivalik International School & The base Kids Kingdom Haldwani, Dist. Nainital Uttarakhand.
From last 19 years, he is associated with Rotary Club Haldwani, and served as Club President in 2015-16, as an Assistant Governor Rotary International District 3110 in 2020-21 and awarded with "Governor's Excellence Award". At present He is Vice President Public School Association Haldwani Dist. Nainital Uttarakhand
OUR VISION
Empower parents to understand there baby's developmental milestones and keep them on track or catch potential delay early (If any).
OUR MISSION
Provide support (online/offline) to parents to maximize there baby's developmental skills that will be required in their latest stage of learning.
See the key benefits of education in Educology Solutions

Regular Test Assignments

Doubt Removal Sessions

Progress Chart of the Candidate
High Quality Study material
St Lawrance Old Building, Dehariya, Haldwani, Nainital, Naini, Uttarakhand
Email : adm.educology@gmail.com